CUSTOM ww2 german helmet m35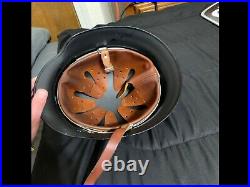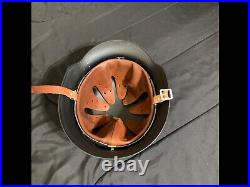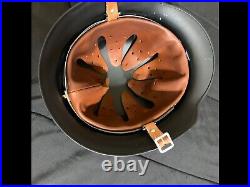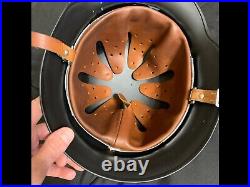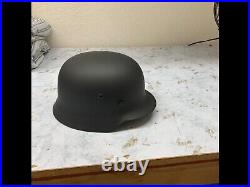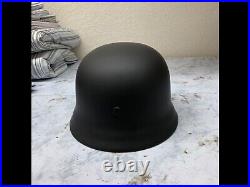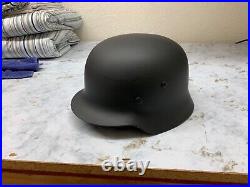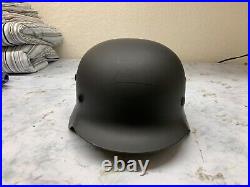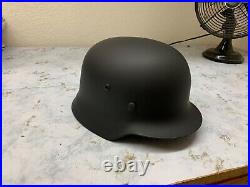 Helmet is an exact copy of an original. Known as the luftwaffe flak black as they're most often associated with anti-aircraft crews. With 1.8mm thick steel construction that has the weight of an original as well. Custom hand aged liner (not dyed) and no chemicals used! Liner is maker marked and dated 1931 with size stamped 68!

Liner will fit head sizes 7-75/8. If you're willing to wait a couple of weeks I will have the proper luftwaffe'markings' for the side. These are made using a silk screen process just like the originals with no digital edges. The same oil based inks are used except the chrome and lead are removed for health and safety! There are no plastics used at all just period correct ink!

They are made from exact copies of originals down to certain factories having subtle differences in printing such as the Quist factory eagle. Will be sealed to the helmet with a lacquer just like the originals were! Please message me if you would like to know more! The company I order these from are in Europe so it takes a while for them to get here. I can also get heer(army) and kriegsmarine (navy) as well as many others all with the same attention to detail!!

Thanks for looking and check out my other items/past sales!
Home
Archives
Contact Form
Privacy Policies
Service Agreement